A SmallWorlds Guide to Snapshot Picture Taking
by Jill Sammy

A step by step guide to taking a picture with Snapshot and posting it in the forum.
Taking and posting a screen shot is covered in a separate article here How-to-Take-a-Screenshot-How-to-Post-an-Image




Click on the Snapshot icon,which looks like a camera, in the top right corner of your screen.




Place your mouse pointer onto the highlighted box and drag it to a position where you'd like to take the picture.
Click on the double arrows pictured below to alter the picture size.
Use the arrows top, bottom, left and right to drag to the size required.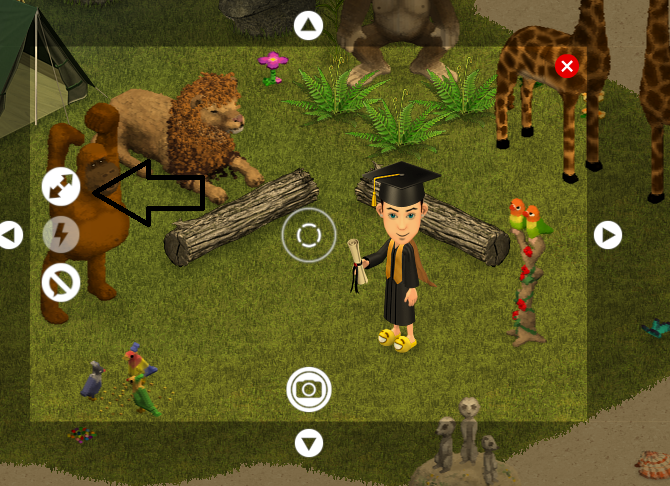 If you would like a flash to brighten your picture, click on the lightning bolt icon. When it is highlighted it will flash as you take the picture.

If you would like speech bubbles to be seen, highlight the speech toggle icon by clicking on it. If not highlighted,you will not see any speech.
The Speech toggle icon is shown below.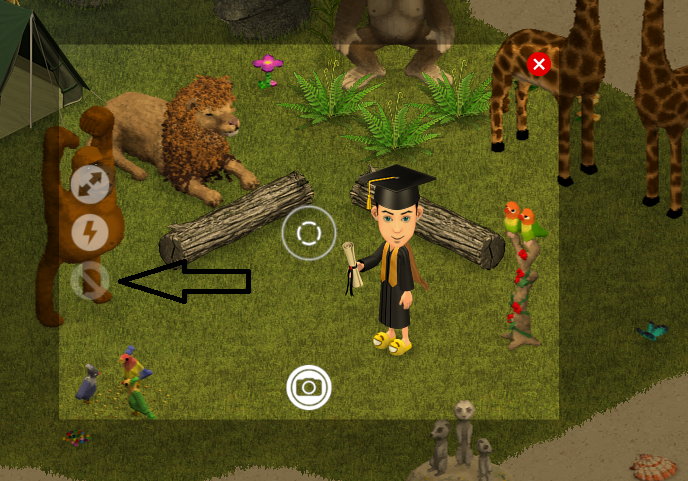 Press the camera icon to take your picture.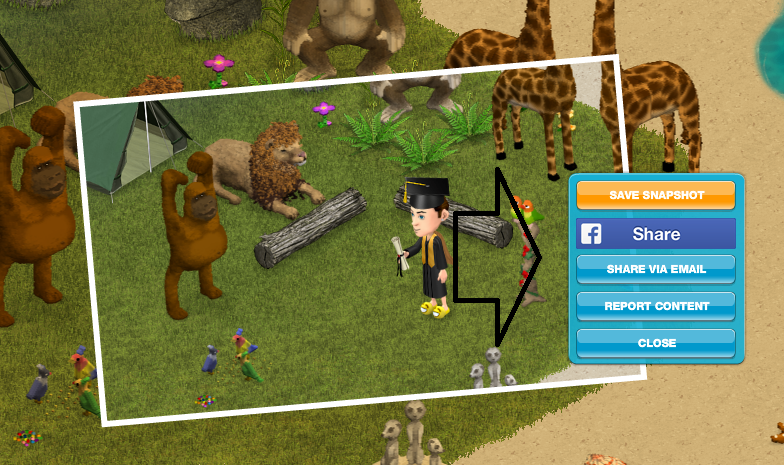 Now you have four options for your picture.
By clicking Save Snapshot, the picture will be saved as your room picture.
This is the picture other players see when entering or searching for your room.
Or you can send the picture to FaceBook.
To report an incident you have seen in SmallWorlds that is against the rules,you can take a picture, click on Report Content and then tick boxes that are relevant, this sends a report to SmallWorlds staff.


Lastly, we will use the email function.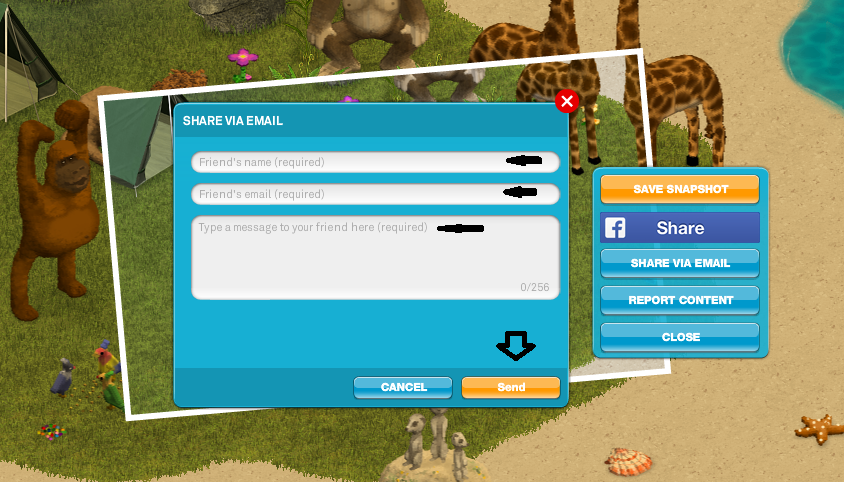 Send the picture to your own email to enable you to post it in the forums.
It can be any email you have.

When taking pictures always remember it must be within SmallWorlds guidelines of good behavior. A-Quick-Guide-To-SmallWorlds-Rules. Also, be aware that SmallWorlds can use these pictures you have taken on any of their social networks. 
Complete the required fields as seen above then click Send.
To finish, click Close.

Now to posting the picture in the forums.

The picture will arrive in your email inbox, it looks like a postcard.




(If you want to download the picture to your computer, click the arrow as shown above)

Right click your mouse on the picture and highlight Copy image address.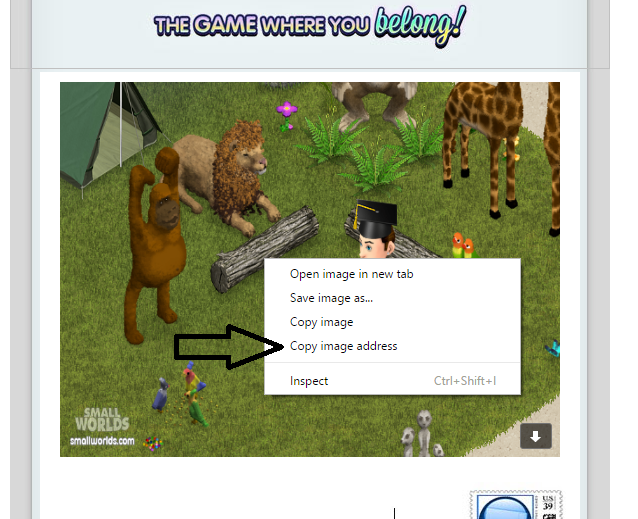 Go to submit reply in forums.
Then click the Insert image icon.




Right click and paste the picture URL. The URL is the address of your image on the web,




Then click Ok, then Submit Reply.
Congratulations, you will have submitted your first picture.




For close up shots, press shift and drag with your mouse to zoom in prior to taking the picture.


Thanks to Jill Sammy for this tutorial!